On Wednesday, November 11th, Tropical Storm Eta restrengthened to a category one hurricane over the Gulf of Mexico. The National Hurricane Center (NHC) predicts Eta will make landfall on Florida's West Coast on Thursday. This landfall will be Eta's second in Florida since it hit the Florida Keys late Sunday night with sustained winds of 65 MPH (EST).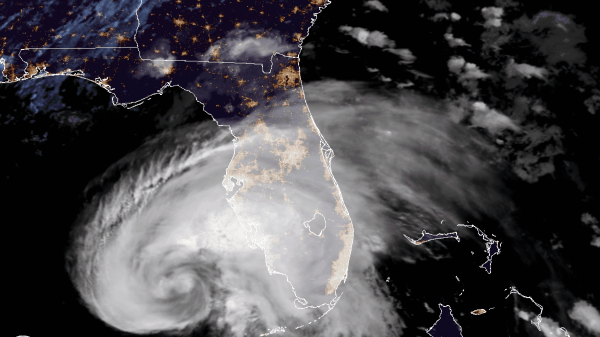 According to the Saffir-Simpson Hurricane Wind Scale, Category 1 storms can produce hazardous sustained winds between 75-94 MPH and produce damage to well-constructed frame homes and power lines.
As of 1000 AM (EST) today, The NHC issued the following watches and warnings:
A Storm Surge Warning is in effect for the Florida west coast from Suwanee River to Bonita Beach, including Tampa Bay and Charlotte Harbor
A Hurricane Watch is in effect for Anna Maria Island to Yankeetown
A Tropical Storm Warning is in effect for:

Dry Tortugas
Bonita Beach to Suwannee River Florida
A Storm Surge Watch is in effect for Steinhatchee River to Suwannee River, Florida
A Tropical Storm Watch is in effect for north of the Suwanne River to Aucilla River, Florida
Transportation Updates:
FreightWaves is reporting vessel movements, and some ship-to-shore operations are restricted at the following Florida ports:
Tampa
St. Petersburg
Manatee
Fort Myers
Flooding and torrential rainfall are projected to cause additional air and road transportation delays.
The GlobalTranz team will continue to track Eta's impact on shippers and carriers in the affected regions and assist with any weather-related supply chain disruptions. Our thoughts are with all of those in the storm path.
This weather event is rapidly evolving. For updates and more information, please continue to visit the GlobalTranz blog and follow us on LinkedIn and Twitter.