Home Static Image
Logistics Solutions that Transform
How You Manage Your Supply Chain
The future of freight shipping is here and GlobalTranz is leading the way.
Customized third-party logistics solutions to gain control and visibility of your supply chain.
Today's shipping challenges and customer demands require efficient performance and consistent reliability. GlobalTranz provides the capacity, custom solutions, and cost-savings that enables shippers to respond at the speed of business.
Accelerate Your Supply Chain Management Success
End-to-End Logistics & Shipping Services
From small parcel to project logistics, from a single shipment to a fully outsourced managed transportation partnership, GlobalTranz offers logistics services, solutions and technology that help fuel your growth.
Innovative Logistics Technology
No matter the needs, industry, or size of your business, our market-leading technology simplifies shipping and logistics management, resulting in cost savings, supply chain efficiencies and end-to-end visibility. From do-it-yourself to we do it all, GlobalTranz puts you in the driver's seat.
Haul for GlobalTranz's Carrier Network
Become a carrier for GlobalTranz and put our shipping technology and freight network to work for you. By teaming up with us you'll reduce empty miles while finding consistent lanes and quality loads to grow your business.
Become an Authorized Freight Agent
Agents are a critical part of our success as an industry-leading transportation company. Join the GlobalTranz Agent program and maintain your independence while unlocking unlimited earning potential.
The future of logistics is technology and GlobalTranz is leading the way forward. We need people like you to help us innovate new solutions and technology that will change the supply chain logistics industry.

A Trusted 3PL provider by companies like yours.
Companies like yours continue to place their trust in our logistics and supply chain solutions. We are thankful to have earned their vote as an Inbound Logistics Top 10 3PL Provider for the third year in a row.
"GlobalTranz is my logistics partner of choice. Not only does my Logistics Specialist respond quickly to requests, but updates are communicated from the time freight leaves the dock to the time it's delivered. GlobalTranz is a valued business partner that makes the logistics side of day-to-day operations easy."
Buyer, Food and Beverage Manufacturer
"GlobalTranz is my go-to for LTL freight. I always get a response within 10 minutes. Great, friendly, responsive company."
Ashley, Google Review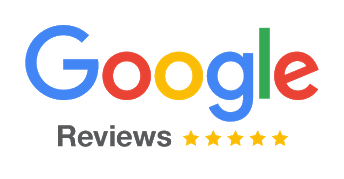 "GlobalTranz has gone above and beyond for me. They are dedicated to doing what needs to be done to service our needs, and provide top notch customer service. I highly recommend GlobalTranz if you're looking for a 3PL that'll get the job done."
Logistics Coordinator, Plastics and Foam Manufacturer
"GlobalTranz does a great job for us and is committed to seeing our shipments through from pick-up to delivery. Our partnership with GlobalTranz is key to ensuring our commitment to excellence and on-time performance."
President, Packaging Company
Latest News & Insights for All Things Logistics, Supply Chain Management & Shipping
Start Shipping with GlobalTranz Today