Guaranteed Capacity, Locked-In Rates, Exceptional Service & More with Our Dedicated Transportation Solutions
Shippers across all industries struggle to protect themselves from fluctuating rates and tight capacity due to seasonal peaks, inclement weather, and crisis response efforts. Without a dedicated fleet solution, shippers can find themselves subject to uncontrollable rate increases and diminished service.
With the market moving at lightning speed, managing multiple 3PLs and carriers to secure freight can be cumbersome, expensive and can negatively impact your organization's productivity, operations, and transportation costs.
Dedicated Transport Services with Reliable Capacity and Competitive Pricing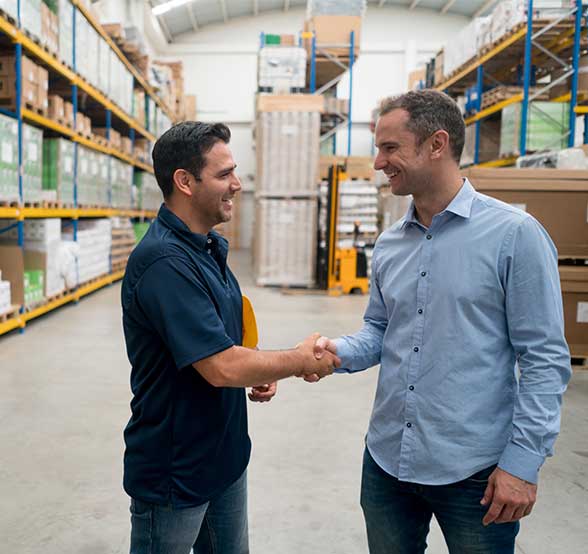 Guaranteed Capacity & Price

Our pop-up dedicated fleet services and solutions are designed to ensure your loads are covered quickly and meet the MABD or service expectations of your end-customer.

Best-in-Class Carrier Network

By leveraging our best-in-class carrier network of over 85,000+ truckload carriers, we offer you virtually unlimited dedicated transport capacity at locked-in rates to help you take control of your spend.

Consultative Approach

GlobalTranz's team of logistics experts work consultatively with you to understand the unique dedicated shipping demands of your business and to quickly develop a responsive Pop-Up Fleet solution. Our team learns the ins and outs of your business, ensures you pay a fair market price, and eliminates the need to manage multiple brokers to cover loads. meet your customers' needs and expectations with our dedicated freight services.

Award-winning Technology

With the GlobalTranz TMS, you gain end-to-end visibility, optimized routing, and efficiencies. Our technology works seamlessly with logistics solutions , like dedicated shipping, to provide you with the business analytics you need to speed up the decision-making process and propel your business forward.
Get Started With GlobalTranz's Dedicated Fleet Services Today
Getting started with GlobalTranz's dedicated fleet services is quick and easy. Contact us today at 866-275-1407 or complete the form to have a dedicated fleet logistics expert reach out to you.