Managed Transportation Solutions Empower You to Focus on Growing Your Business
When you partner with GlobalTranz for your transportation management needs, you can focus on growing your business, not the day-to-day hassles of managing your freight. Whether you want to outsource all of your logistics operations or just a specific segment of your transportation needs, we'll work as an extension of your team to provide supply chain planning, day-to-day execution and strategic recommendations to reduce your freight costs, improve your operational processes and give you a competitive advantage.
Gain Visibility

Our customizable GlobalTranz TMS provides visibility to all your shipments, rates, reporting and business intelligence to inform agile decision making.
Increase Logistics Efficiency

Utilize our technology solutions and expert teams to automate your processes and discover consolidation opportunities.
Reduce Freight Costs

Access our network of 85,000+ multimodal carriers and take advantage of competitive pricing, superior service and enhanced supply chain efficiencies.
Control Risk

Our comprehensive carrier qualification process ensures only the best carriers are moving your freight.
How We Can Help You With Transport Management
Discover the benefits of a managed transportation partnership with GlobalTranz: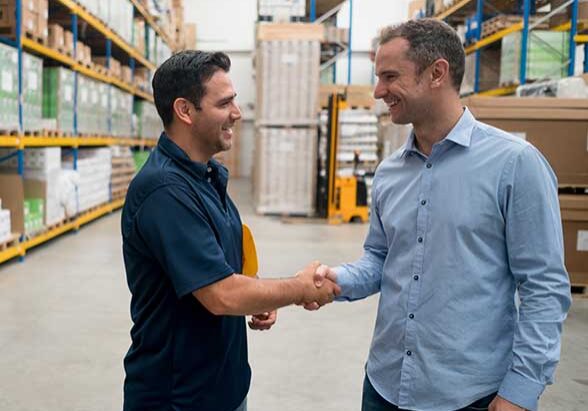 Outsourced logistics provides centralized control over the entire transportation network, resulting in GlobalTranz customers reducing freight spend while creating maximum efficiencies across their supply chain.
We will analyze your current process from shipment creation through delivery. Then, we'll design and implement transportation management solutions in alignment with your goals and objectives.
Supply chain discovery and needs analysis
Modal cost analysis & recommendations
Performance and cost benchmarking
Custom implementation and training
Leveraging our carrier relationships, negotiated rates and buying power within our network of 85,000+ truckload and LTL carriers, we will provide you modal options at the most competitive rates for your shipping needs.
Comprehensive carrier vetting & qualification process
Compliance audits
Bid process management
Freight cost reduction & contract negotiations
Fixed tariff, fixed-lane & spot-market
Carrier performance scorecards
Every shipper is different—and so are our shipment planning services. We'll centralize and tailor our shipment processes to your unique business rules across every step of the shipment lifecycle. We utilize our proprietary web-based GlobalTranz TMS to ensure the successful execution of every inbound, outbound and third-party shipment.
Carrier rating & routing
Shipment optimization & consolidation
Order tracking, tracing and exception management
Purchase order management
Vendor inbound freight management
Data integration
As an extension of your team, our logistics professionals work hand-in-hand to provide supply chain planning, day-to-day execution and strategic partnerships that will reduce your freight costs and improve operational efficiencies.
KPI scorecards
Quarterly business reviews
Value creation opportunities
Executive sponsorship
Best-In-Class industry updates
Continuous improvement implementation
As a leader in providing customized freight invoice coding, approval, payment processing and reporting solutions, GlobalTranz offers an outsourced method to better control and reduce your transportation expenses.
Shipment-level audit
Invoice & delivery settlement
Automated general ledger coding
Configurable & flexible business rules
Online summary payment options
Purchase order compliance reporting
Shipper and carrier payment visibility
Gain visibility into your freight spend with reporting tools that help you make data-driven decisions and positively impact your business. Track freight by mode, location, carrier and more. Get custom reports and quarterly consulting from your account team.
Standard & customized reports
Vendor & carrier metrics
Business intelligence reporting
Industry/customer COGS metrics
A Centralized Transportation Management System to Streamline Your Operations
The GlobalTranz TMS is an enterprise-level, integration-ready, next-generation logistics platform that connects you with GlobalTranz's full suite of logistics services. We centralize freight disciplines across: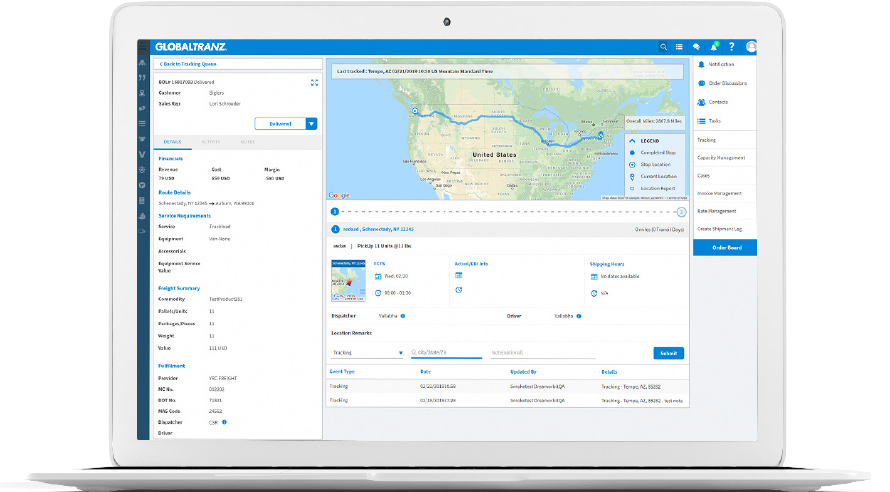 Logistics Experience You Can Trust
GlobalTranz's dedicated account teams have decades of experience building trusted partnerships and simplifying transportation and logistics management for customers across a wide range of industries. Our seasoned logistics experts will work alongside your business to drive efficiencies, support your growth, and capture the competitive advantage you need to compete in today's rapidly changing marketplace.
A Managed Transportation Success Story

"GlobalTranz is a valued business partner that makes the logistics side of day-to-day operations easy and can move any type of freight for my organization."
– Logistics Manager, Manufacturer
Make GlobalTranz your Managed
Transportation Provider
Whether you ship pallets of bottled beverages or 800,000-pound transformers, our team of experts will evaluate your organization's logistics needs and identify the appropriate solutions to improve your operational processes and reduce your freight costs.
Please complete the information below to begin your personalized managed transportation consultation. Or give us a call at 866-275-1407 about managing it all for you.