Freight class is one of the most complex concepts in shipping, but they're also one of the most important things to understand when it comes to saving on unexpected costs.
A shipments freight class, or shipping class, determines how much you'll pay for your less-than-truckload (LTL) shipments. Selecting the wrong one could have costly circumstances, so we've broken down five tips to help you select the right freight class code for your shipment and avoid costly freight reclassification.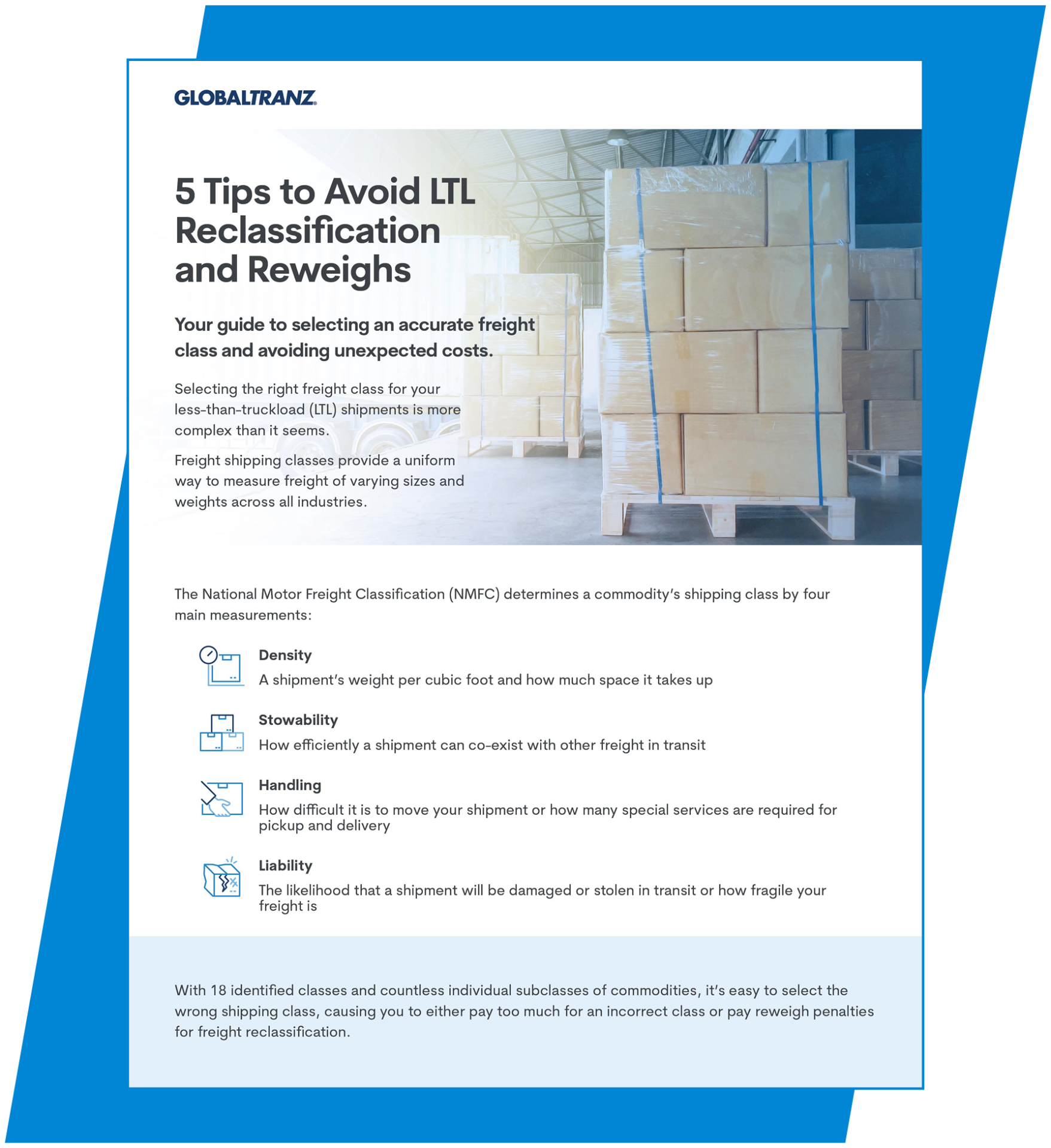 Avoiding Freight Reclassification
When calculating freight's shipping class, it's easy to miss a small detail or miscalculate a shipment's density, leading to expensive freight reclassification. That's why we have created our 5 Tips to Avoid LTL Reclassification and Reweighs guide.
Here, we include several pro tips to help you:
Take stock of what goods and packing materials are being shipped

Record accurate measurements to avoid choosing the wrong LTL freight class
Accurately weigh your freight shipment to avoid reweighs

Understand how pallet size impacts shipping class
Avoid LTL reclassification and reweighs with GlobalTranz, your freight shipping partner of choice!
Ready to start saving valuable time and money? Download our freight reclassification guide and learn how to avoid some of the most common mistakes made by shippers. If you are ready speak to an expert, reach out to a GlobalTranz expert today and let us help you avoid costly mistakes when determining freight's shipping class.