Editor's NOTE: Cerasis has a current series going on around the subject of freight claims in recent blog posts. We covered the 6 steps of how to file a freight claim and the difference between freight liability and freight insurance. Today we will bring you a guest post from our friends over at Bryant Surety Bond. They will walk you through the steps of how to file a claim on freight broker surety bonds. The increase in the freight broker surety bond that went into affect in October of 2013 was put in place to start fighting the reputation that freight brokers have as fly by night businesses, stiffing shippers with the cost of freight invoices they thought might have been paid, as well as a myriad of other issues. You can read about the affect of that ruling on the freight industry here in our blog post.  The following post is in line with our mission to educate shippers (and those in the industry) on the various aspects they and third party logistics companies face every day in order to make their jobs easier.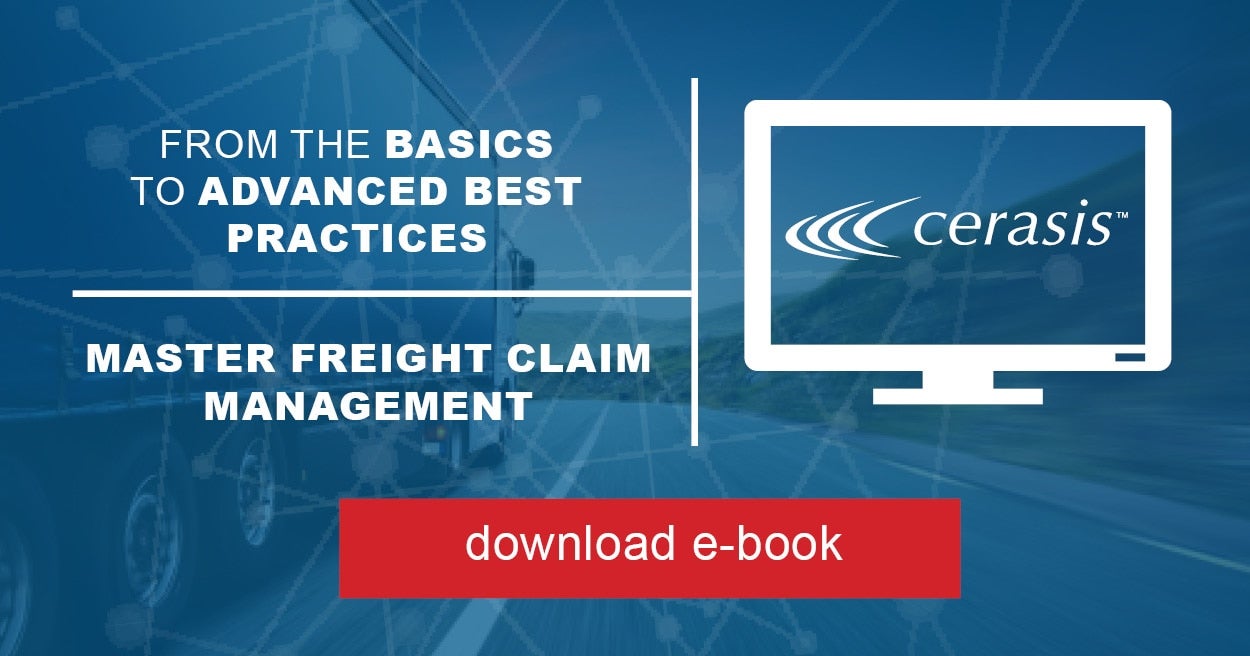 How Claims on Freight Broker Surety Bonds Work
In the world of freight transportation, there are many parties involved. The industry is heavily regulated for a number of reasons, but they all revolve around safety.
Safety on the road is a given, but also safe dealings, fair and square business transactions and honesty in the services rendered are all a must.
The main players taking part in freight movement are the shippers, freight brokers or agents, freight forwarders and motor carriers.
We've written about what a freight broker is and what it takes to become one by following 6 easy steps to get licensed and bonded. We've also covered the buzz in the industry at the end of 2013, provoked by the drastic hike of mandatory freight broker surety bonds, which rose from $10,000 to $75,000.
If you are a freight broker, read on to find out what happens if you cannot complete a payment or contract, for whatever reason. This is friendly reminder that unfair dealings, even when they're not intentional, have consequences. Shippers and carriers can file a claim against you, especially if you owe them money. In that case, your surety bond will kick in to compensate them.
Now it's time to share what the freight broker surety bond really guarantees. How and when is a claim filed on that bond, if things go astray with payments or unfulfilled clauses of the existing contract? We will discuss this shortly, but first, let's make sure that the definition and the main stipulations of a surety bond are clear.
What are Freight Broker Surety Bonds? Full Explanation
Freight broker surety bonds may bear resemblance to insurance, but they function more as a line of credit that can be used to reimburse clients when work-performance issues arise. Consumers, or those who pay for specific services, can make claims on bonds and be compensated if the bonded party is unethical in his or her business practices or simply comes across difficulties that prevent them from finishing the project. It's important to note that governmental agencies also have the right to make claims on bonds to collect penalty fines owed by the bonded party if they fail to uphold the bond terms.
The surety bond is a binding legal contract. Under the bond's terms, the bond holders are accountable for their actions.
Going back to the freight broker bond specifically, authorities explained that the need for such a drastic increase was to prevent fraud. In other words, the new higher bond amount is meant to protect motor carriers from delayed payment or non-payment as well as various other misdeeds.
When is a good time to file a claim on freight broker surety bonds?
In case of delayed payment, a claim can be filed after 30, 60 or 90 days. It all depends on the initial agreement between you and the other party. Usually, however, it's advisable that a claim shouldn't be filed before the contract period is through.
Where is the claim sent?
Before we answer that question, let's look at one more differentiation. As mentioned earlier, the Federal Motor Carrier Safety Administration (FMCSA) requires freight brokers to obtain $75,000 freight broker surety bonds (BMC-84), or a trust fund agreement (BMC-85) in order to get a license. Typically, the bond is issued by a bond agency, while the trust is issued by a financial institution.
Where the claimant will file the claim will depend on whether your bond was issued by a bond agency or a trust fund:
#1. Filing a claim against freight broker surety bonds.
The first thing the claimant would want to find is your surety provider. Then, they can simply follow the steps listed on the FMCSA's site. Brokers are recognized by their "MC" prefix, while "FF" stands for freight forwarders. The latter are included in this database because the MAP-21 legislation requires them to get bonded as well.
When the search button is hit, your name, as the broker, will come up. The "HTML" button will reveal your licensing details, and a click on "Report" gives an option to download a pdf. In both cases, the "Active/Pending Insurance" button will show the surety provider's information.
The surety provider. Sometimes a phone or a website of the provider may not be listed. Google may be used to find the missing information the claimant needs. Usually, the provider will ask that their custom claim process be followed. When the claimant calls, they'll send them the paperwork they need to fill out and send back.
Once you've been notified of the claim by the surety provider, you will have to pay the claimant their compensation. If you can't, the surety company will provide further directions regarding the claim process.
#2. Filing a claim against a trust fund agreement.
The Federal Services Corporation (FSC) is an independent contractor authorized by FMCSA to handle claims for financial institutions. It oversees all communications, investigations, and verification of all information that goes along with these. FSC assists in the claim process and acts as a middleman between the claimant and the broker.
On the FSC front page, there is a link to the "Online Carrier Claim Inquiry Form" where the claimant can fill out all of the required information. If a shipper is filing the claim, he or she can use the phone number given at the top of the page.
FSC has stated that for 95% of the received claims, the broker pays the claimant after being informed a claim has been filed against their bond or trust.
Conclusion
The idea of freight broker surety bonds is to ensure fair and ethical business. That's not to say or confirm that there are many unfair players out there, but they do exist, and it's important that all customer are protected against them.
To avoid a claim against you if you are experiencing financial difficulties (who isn't nowadays?), there's no need to panic. Simply call the shipper or the carrier and be honest about the situation. Give a reasonable notice if you need additional time to make payments, and you might avoid receiving an official bond claim. Honesty always seems to pay off.
On a lighter note, do you need to get a surety bond? If your answer is yes, call Bryant Surety Bonds now and get a free quote. It's easy, apply online!