When shippers look for methods to lower transportation costs and improve customer service, they will often either implement a Transportation Management System (TMS) or partner with a Logistics Service Provider (LSP) for Managed Transportation Services (MTS). While all MTS providers utilize a TMS on behalf of their clients, some providers opt to use off-the-shelf TMS software. Off-the-shelf TMS software can stifle optimization for a shipper since the MTS provider cannot offer customized technology to meet the needs of the client.
GlobalTranz has developed its own TMS to support its client's unique needs and provide a best-in-class managed transportation experience. Recently, GlobalTranz enhanced the efficiency of its TMS by expanding its Robotic Process Automation (RPA) Capabilities. As a result, GlobalTranz's managed transportation clients and TMS users gained greater visibility to freight movements and real-time data insights to help foster robust contingency planning.
In a new article in Logistics Viewpoints, Steve Banker features GlobalTranz's use of RPA to strengthen its TMS, enhance real-time data analytics, and empower clients to make insightful decisions for their transportation and supply chains. Through RPA, GlobalTranz has created a Cost Prediction Model to provide clients with real-time data on pricing and market trends. The Cost Prediction Model was used during the peak of the Coronavirus pandemic to develop a COVID-19 Rate Per Mile Heat Map.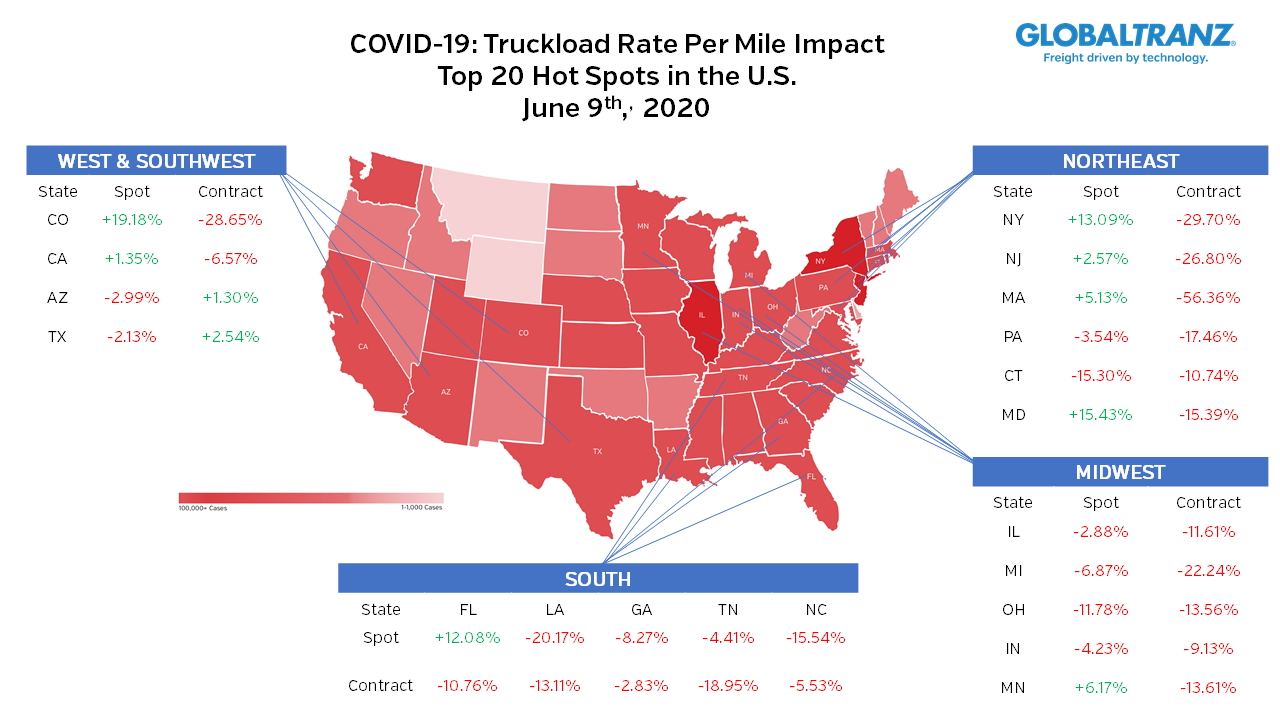 This dynamic dashboard provided GlobalTranz clients real-time data on changes in spot and contract rates across the Top 20 Covid-19 hot spots in the United States as they made supply chain decisions during the volatile marketplace created by the pandemic.
To read the full article, please click here.