Editor's Note: Today's blog is a guest blog from Jurica Magoci of fueloyal.com to show us the 7 secrets to chose the best truck stop.
Whether you are on a road trip with your family, or you are owner-operator or a company driver, one thing you will need on those long hauls is a truck stop.  However, at some point, you will need to stop to put fuel in your fuel tank or take a shower or eat something.
If you think that every truck stop offers less or more same service, please read very carefully what I am saying in this article. Every truck stop has its rules they need to obey and services they need to fulfill.
One stop can be all about the best service for the visitors other to serve imaginable discounts. If you are an experienced truck driver, you may have burned yourself for a few times before you found the truck stop that fulfills your needs and makes you feel like you are home in your territory.
If you are a rookie truck driver or an experienced truck driver who wants to learn more and see other perspectives when it comes to truck stops you are in the right place.
Choose Truck Stop by Amenities it Can Offer
We can take a look at the past where the term truck stop had a meaning of a place with limited service like fuel pump, shower and not very comfortable bed, something to eat and space to park the truck during the night. Also, the truck stop term was connected with a not very safe place to go, visit or stay if you are not a truck driver or sometimes if you were.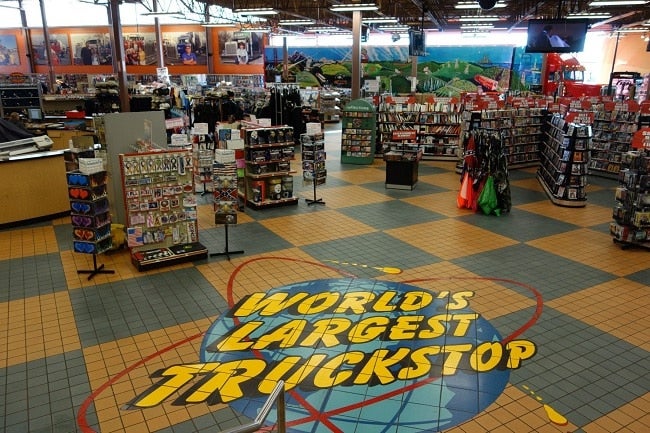 As I said at the beginning, truck stops were developed along the highway in most of the cases to provide just a fuel service for truck drivers, but nowadays it is not just fuel, food and parking space; almost every stop offer full high-level services.
There is plenty of amenities that truck stop can provide for you.
Restaurants (some of them Brand Name Restaurants)
Chiropractic services (very useful for truck drivers who are in one position for most of the time)
Souvenir shops
Lounges
Vehicle repairs
Truck wash services
Bowling alleys
Gyms
ATM's
Post
Wireless coffee bars
Medical services
Barber shops
Laundry machines
Movie theaters
Gaming centers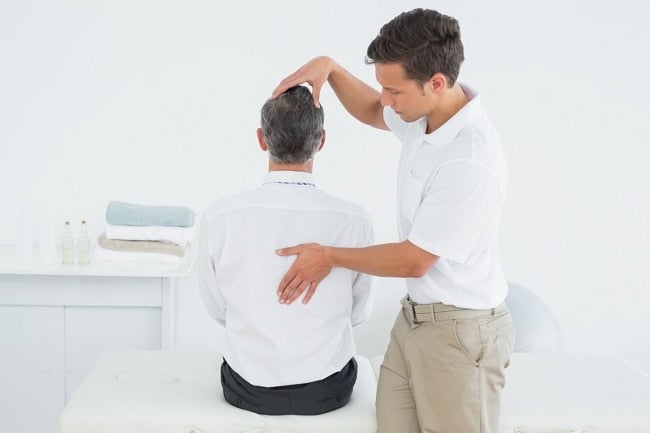 Since the 1920's the picture of truck stop become more colorful and bright, these trucker rest areas become like luxury settlements not just for truck drivers but also for families that are crossing trough that area. The picture of cowboy truck stop was over paint to get the today's fancy look.
Imagine how cool would be if we could go back in time and have a chance to stand in front of the first cowboy truck stop and watch the service they provide at the real time, and to compare all that with the new ones today? Mind blowing!
Compare the Individually Owned and Large Chains
Why is important to know that every truck stop does not give same service conditions? Knowing that, you can use more discounts and privileges in a specific truck stop and have an opportunity to enjoy their rights with becoming their most devoted customer.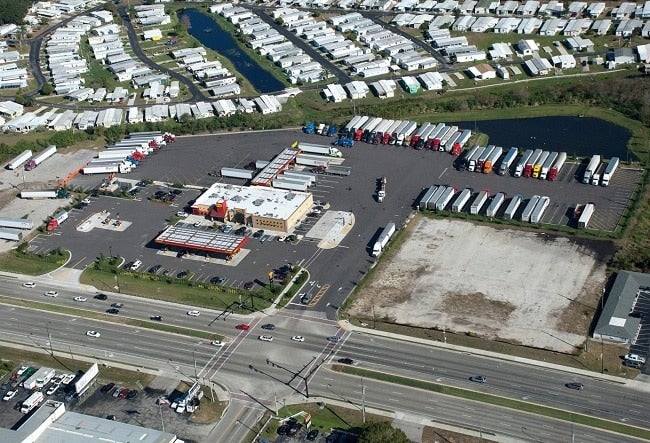 There is a difference from one individually owned truck stop to another individually owned truck stop. It 's okay to have a difference between the truck stops because every owner has its strategy, some are having cheaper fuel but more expensive other services, or the way around.
When you are taking a route, you should make a research of the truck stops that you will cross over your trip. There is not some strict rule where we can cut the "good" ones from the "bad" ones.
The Industry, in general, is very competitive so why the truck stops would be different?
Every truck stop will try to attract many clients as possible by offering exclusive club cards, bonus points for free services and so on…
Large Truck Stop Chains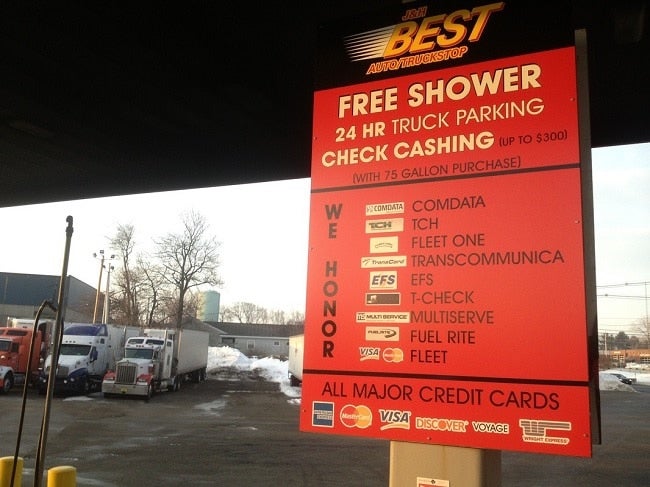 They have more quality fuel
They are more approachable because they are placed in 100 miles distance so you can eat in one location and sleep in another.
They have membership cards where you can enjoy service benefits. Since you are visiting same truck stop  but different location you can gather membership points for free additional services
Since you are not limited to their location (1 in 100 miles), you can use their services whenever you need to
Most of the truck stop franchisees can give you points for free shower if you buy 50-100 gallons of fuel
Wider parking areas
Individually Owned Truck Stops
They offer many extras to compensate the lack of locations that large chain truck stop can provide for the travelers.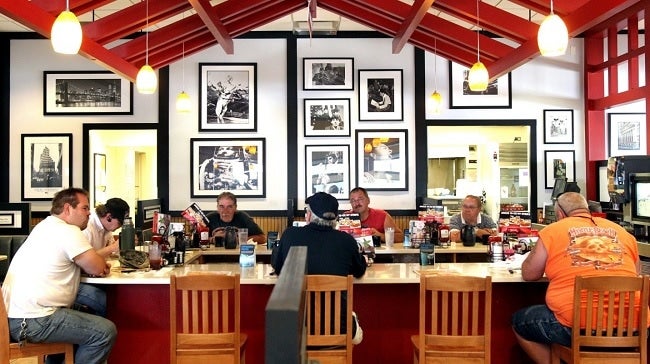 A lot of food specialties that make them recognizable – some of them have 30-50 different salads to offer, house specialties that can make you take a route that goes past that truck stop just to enjoy their amazing prepared food
Entertainment sections that make the trip easier
Medical services and dental services
Free internet connection
Free audio books
Truck equipment 
Check for Extra Driver Benefits
Most of the trucking companies have contracts with some of the truck stop chains to get additional exclusive benefits that are not for a regular visitor. It is a pretty smart idea of the truck stop to play this way. They are gathering committed truck drivers that will use their services in return to get additional services for free or to get a discount for some of them.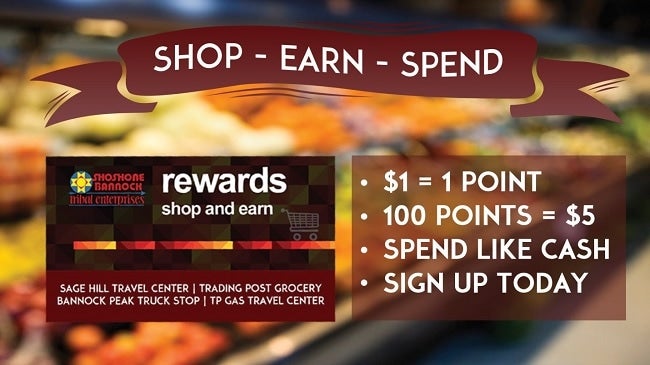 From the driver's side, it is very practical because they need that kind of service. If the truck stop location is available in many positions why not save a few bucks, in fact, if it is one time service those 10$ might seem not a lot but in the long term let's say for a 5-6 month it is a lot of money.
Check for Fuel Prices
Because your biggest expense is the fuel, you should pay particular attention to the price that some truck stop is offering to you. To find the truck stop with low fuel price, you need to pay attention to every truck stop that comes on your way.

Since almost every bigger truck stop has many locations during your route, just take a look at their fuel price when you cross them. Every truck stop has its politics when it comes to the fuel, so gather information about the price in every truck stop before you fill your tank. In the short term maybe 10$ would not mean a lot to you but in the long term let's say for 5-6 months you will waste a lot of money.
It is important to cut the expenses that can kill your profit and since the fuel is your biggest expense you do not have room for making mistakes.
Try To Get Cash Back Point For Fueling The Truck
If you can get free service by fueling your truck in some truck stop, you should take advantage of that opportunity and do a fueling in that truck stop.  Many of the stops give loyalty cards that can save you some points for free service or will allow you discount in that truck stop.
You need to get a loyalty card to save up shower credits, with buying 50-100 gallons fuel, the truck stop will give you points for a free shower. You can use that service in every truck stop of that chain anytime you need.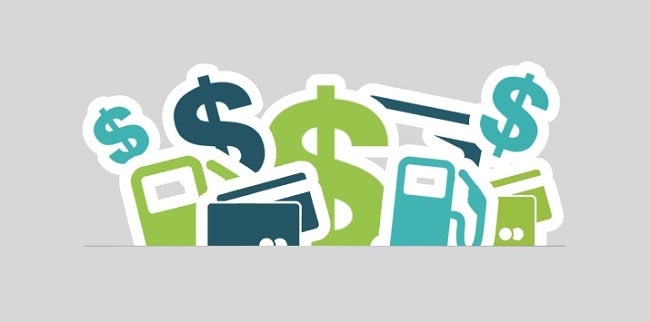 Every point is like a saved buck in your pocket, why to waste $7-10 to pay for a shower, if you can fill your fuel tank and get a shower for free, or to get a free wash on your truck or… a free slice of pizza. Don't waste your money of thinks that you don't have to, getting a loyalty truck stop card is one way to increase your profit and lower your expenses.
Conclusion
When your trucker career is not just a job but it is more like a lifestyle you have to learn the laws of the jungle to survive, you as a truck driver need to develop unique skills to survive in the trucking business. It is not just a business on the line; your personal existing is too. You have to adjust to the unique conditions that the road is throwing on you, to maintain your mental and physical health.
The truck stop will become your safe place and your sanctuary from the long rides. A place to eat, to sleep and the most important it will be a place where you can chat with other truck drivers and share a story drinking a cold beer. The truck stop will be the light spot at the end of the hard day and important part of your life.
Other truck drivers are your family, and in every family, we want to protect our members. So… do you have the experience to share? Do you have a favorite one or one that you are avoiding and why?