Accidents happen. That's why crafting a proactive strategy for freight claims management is vital to the long-term success of your business.
Imagine this: you've spent your precious time and money fabricating and packaging an expensive shipment. As you sign for pickup and watch the truck pull away, you realize that your shipment is out of your hands. Should anything happen in transit — be it damage, loss or theft — your valuable investment may be on the line.
The unfortunate reality is that claims are an unavoidable reality of the shipping industry. Nearly all shippers have filed a claim at one point or another, but that doesn't mean that you're helpless in protecting your shipments. With guidance from a trusted third-party logistics (3PL) provider like GlobalTranz, you can create a proactive logistics claims management strategy and prevent any costly claims disputes down the road.
Crafting a Proactive Freight Claims Strategy
To create a proactive carrier claims strategy, you'll first need to understand common reasons why claims are denied, learn how to correctly and accurately measure shipments and vet your carriers before booking your shipments. (Spoiler alert: a 3PL partner like GlobalTranz can help you with these steps and more, saving you time, money and energy!)
Connect with an Expert Today
Understand Why Freight Claims Get Denied
No matter how careful freight shippers and carriers are when transporting cargo, a percentage of freight shipments will get damaged, lost in transit or stolen. Freight claims aren't solely the responsibility of carriers, however, and claims may be denied if the shippers are at fault. Since damage to freight shipments can start with the shippers themselves, carrier claims processes typically deny claims when:
Measure and Classify Shipments Properly
Did you know that to ship LTL your freight must first be accurately measured and classified with a National Motor Freight Classification (NMFC) code and a freight class? Typically, more claims are submitted for freight shipments with lower freight classes, since lower numbers indicate more fragile shipments. A low freight class should flag the shipper to take extra precautions when shipping fragile items.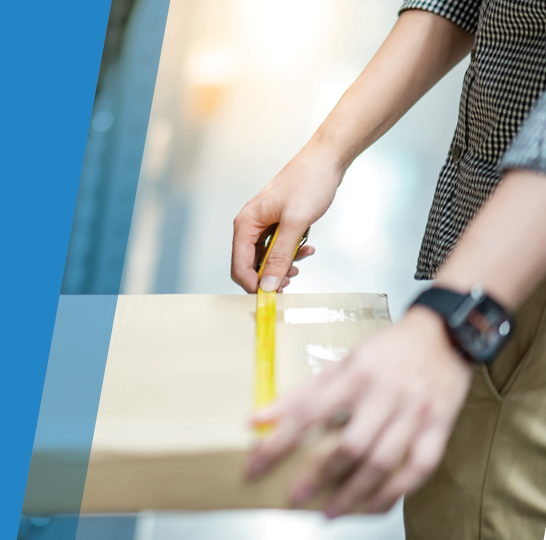 Work With Vetted FTL and LTL Freight Carriers
Fun fact: you can minimize the risk of freight claims before a shipment is even ready for pickup! Proactive freight claims management starts when you decide to work with a network of pre-vetted carriers.
Not all carriers are created equal, and not every good carrier may specialize in your unique needs. By partnering with a 3PL like GlobalTranz, you'll gain a team of experts who will examine your needs and specifications, and research carriers to avoid those found consistently negligent, allowing you to rest easy.
The best part? GlobalTranz has already pre-screened more than 85,000 top freight carriers from across the nation. We have also negotiated top rates to make choosing your ideal carrier a breeze.
Careful Carrier Checklist for Shippers
Shippers can be proactive before working with carriers by doing some research on their own. Here are a few steps to get started:
Partner With a 3PL for Logistics Claim Management
It's no secret that shipping freight comes with its own unique sets of challenges and risks. Even if you package and prepare your shipments just right, there's still a chance that unforeseen circumstances may occur later on down the road. Luckily, GlobalTranz has the carrier relationships and logistics claim management expertise you need to proactively avoid costly claims.
Connect with an expert today to see how GlobalTranz can help you minimize risk and transform the way you ship freight.