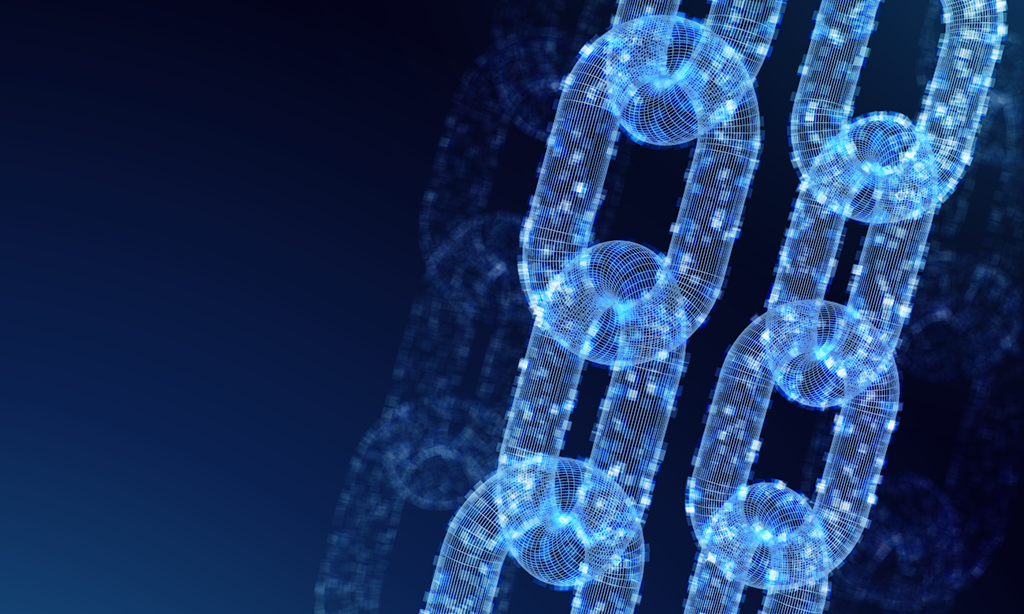 This is part II of our series on how blockchain technology will impact the supply chain and logistics industry.  In Part I, we talked about how blockchain technology can solve logistics inefficiencies and shed light on how it works.  Today we're discussing 10 benefits and use cases for blockchain in logistics, and how the logistics industry will advance this technology for widespread adoption. 
10 Benefits of Blockchain in Logistics
1. Monitors Performance History
Monitoring the performance history of carriers and other suppliers through a blockchain framework allows parties to see evidence of past performance, including on-time deliveries, on-time pickups and more.
2. Maintains History of High-Value Assets
Having a trustless and accurate record of asset history is imperative to ensure it complies with safety standards from factory floor to delivery.
3. Improves Quality Assurance
Every authorized member involved in a transaction can access critical data to validate its milestones. Evaluating freight at pick-up and delivery locations reduces unsubstantiated disputes.
4. Improves Compliance
Blockchain and ELDs (electronic logging devices) are a natural pair. ELDs can send a stream of driver behavior and route data to a blockchain in real-time. Pairing this information with traffic data and weather data gives carriers and shippers a tool to improve routing.
5. Monitors Real-time Freight Capacity
In trucking, available capacity can change by the hour. Through blockchain transparency, you will know when and where capacity opens up.
6. Improves Payments and Pricing Processes
Payment processing and settlement is secure in a blockchain, and transaction information is easily accessible. Shippers will have more data to determine rates.
7. Detects Fraud
Every transaction that takes place on a blockchain is visible to everyone on the network. Nothing can be removed without it being detected. This transparency obviates the areas where fraud occurs, such as double brokering. Through the common practice of notarization and nonrepudiation, shippers can securely track the creation and modification time of a document or transaction—confirming authenticity.
8. Prevents Theft
A blockchain can contain detailed information and rules, such as photo IDs and rules for the pick-up and delivery of freight. These added precautions will improve security and reduce the possibility of freight theft. A blockchain also enables the secure transfer of titles for what are known as smart properties.
9. Proves Provenance
Provenance ensures that every shipped good includes a digital "passport" that proves its authenticity. These so-called passports include essential data such as where and when was the product manufactured and what steps it took throughout its journey.
10. Allows You to Issue Smart Contracts
The ability to issue smart contracts is considered by many to be the Holy Grail of blockchain technology. Smart contracts are enormous time and money savers. Says Entrepreneur, "With smart contracts, agreements can be automatically validated, signed and enforced through a blockchain construct—eliminating the need for mediators and therefore saves the company time and money."
Barriers to Widespread Blockchain Adoption
Despite a large number of industries impacted by blockchain advances, there exists a handful of concerns that are slowing the technology's widespread adoption. Here are four common barriers:
Lack of standards: For blockchain systems to succeed, all constituents of a blockchain must agree to the characterizations of their data. For example, what details will every BOL, POD or invoice contain? And what actions should trigger if data is missing or not validated?
Cost: Developing and maintaining the software and hardware required to run blockchain technology can be expensive. Additionally, companies need technically qualified people to run blockchain technology, which can be a significant cost, especially for small- and medium-size businesses.
Legacy system integration: Companies must integrate blockchain technology into their legacy systems, which could include everything from an ERP to a TMS. According to nasdaq.com, "Many organizations are reluctant to make a move to blockchain solutions because of the meticulous planning, time and money that would be required to achieve successful company-wide implementation."
Maturity: Blockchain is an emerging technology. While many are talking about the expected prominent impact it will have, blockchain's power is still uncertain. At the same time, the blockchain market has very few standards or industry specifications for the adoption and use of the technology and hardware.
To Advance Blockchain Technology We Need Standards
The experts agree that one factor necessary for the advancement of blockchain technology within the logistics industry is the creation of standards. Today, BiTA is the vanguard of the movement leading blockchain standards creation in the transportation and logistics industry.
The drive to enact worldwide blockchain standards brings to mind the creation of another set of standards that transformed an industry in the 1960s. EDI (electronic data interchange) standards developed by the U.S. transportation industry laid the foundation for secure communication between different computer systems. The EDI standards would eventually transform how banks communicate with retailers—a platform that allowed for the quick and simple exchange of data.
With thousands of companies eager to develop and promote blockchain technology in logistics, BiTA is investigating use cases and developing a common framework for which the industry can build revolutionary blockchain applications.
While it's difficult to predict exactly when the logistics industry will experience wide-scale blockchain adoption, in the meantime, you can help by getting involved and watching for opportunities to pilot programs within your logistics operations and supply chains.